I cut and pasted a bunch of internet horoscopes to get a birthday horoscope mash-up . . .
Famous people born on your birthday include: Maurice Chevalier, Dmitri Dmitriyevich Shostakovich, Barry White, Lorenzo II de' Medici, Rachel Ward, Margaret Hamilton, Ben Shahn, Alfred A Knopf, H. L. Mencken, Mark Knopfler, rene Joliot-Curie, Linda Gray, Ian Holm, Peter Scolari, Stephen Sprouse, Henry Hudson, Francois Premier, Robert Indiana, Jennifer Hudson, George Jones, Maria Muldaur, Jesse Owens, Scott Hamilton, Neil Peart, Ben Folds, Liam Gallagher.
I sing like Chevalier! If a nightingale, could sing like you . . .
The latter part of your life is likely to be more satisfying than the first part.
That works for me!
Virgos born on September 12 are much more jovial and relaxed than the typical Virgo. They are naturally happy and always look on the bright side. Whether they possess a great deal of wealth or only a nominal amount, they find a way to give something to someone who has less.
Always look on the bright side of life . . .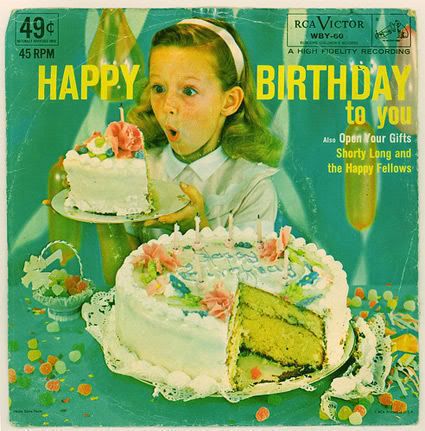 Your personal ruling planets are Mercury and Jupiter. Jupiter always brings a streak of luck to its natives so don't dishearten when things don't happen overnight. Trust the laws of the Universe that say "what you give you shall receive." Keep plodding along using your powers of good faith ambition and dutifulness. There is no doubt that though you are restless in life, you will arrive at your destination.
Plodding, yet restless. Hmmm . . .
You should embrace: Originality, imaginative people, accountability. You should avoid: Showing off, need for constant approval, personal fulfillment at the expense of others.
Even if they did not have a pleasant childhood, September 12 people are fond of remembering their youth. They are likely to rewrite their upbringing to create a reality that reinforces their emotional needs. Often becoming parents late in life, they encourage the hopes and goals of their youngsters. They are often too indulgent.
Check, check and check.
Your lucky gems are yellow sapphire, citrine quartz and golden topaz.
Yellow, Yellow and yellow?
Your lucky colours are yellow, lemon and sandy shades.
And even more yellow?
Sorry, I can't wear yellow. At all.
Your lucky days of the week Thursday, Sunday, Tuesday.
People born on September 12 need to watch out for health problems brought on by their love of indulgence. They enjoy all the good things that life has to offer, including excellent food and drink. As long as they keep active, they'll have no trouble remaining healthy.
A wise man said eat to live, don't live to eat. Always hard to be a wise man.
Your lucky numbers and years of important change are 3, 12, 21, 30, 39, 48, 57, 66, 75. The people born on September 12 do not believe in setting limits on what they can accomplish. Their career aspirations are often strengthened by the conviction that they have been "called" to follow a particular path. Although money is not usually a deciding factor in their career choice, they are eager to make a good living.
The September 12th person is the kind of person that reads the instructions before they start to work on something or looks at the map before they start driving. They have a sharp tongue and generally have a wall built up around them that protects them from anyone's response. They are courageous and can be trusted with anything for they hold their honor in the highest regard.
I have no idea what they are talking about ; )
From:
366 Birthday Profiles
September 12 Birthday Astrology by
Jill M. Phillips
Birthscopes
9/12—
Wikipedia